Dubai's Deepest Swimming Pool in the World: Deep Dive in the Water World of Dubai; Explore and Earn Certifications 
Dubai is all prepared with its deepest swimming pool to let you experience the depths of water. Above all, it allows enthusiasts to learn scuba diving, earn certifications. The visuals revealed are captivating.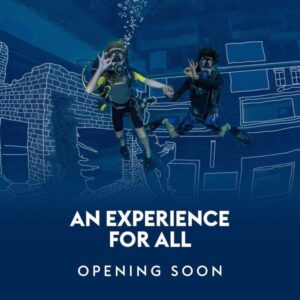 Will Smith, the superstar becomes the first person to dive into the deepest pool of Dubai- Deep Dive Dubai. Along with this, he shares on Instagram, his photos which thrilled his fans .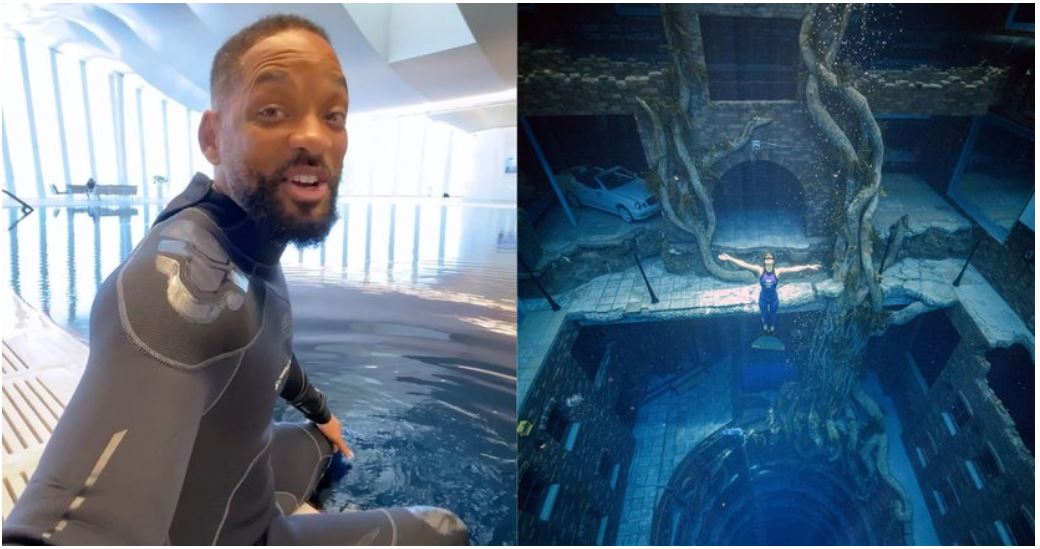 Deep Dive Dubai ( Dubai's Deepest Swimming Pool)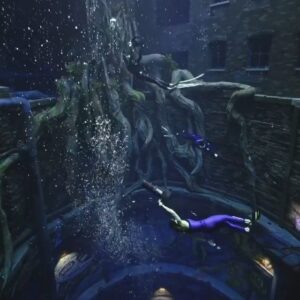 Dubai has revealed the Deep Dive Dubai. Watch its video :
With its 60 metres depth, it will be the deepest pool to dive in.  Subsequently, it has won a position in the Guinness World Records. As advertised it looks like a perfect spot to explore. It is well packed with other baits to be utilized as a social spot to gather.  
Surely, curiosity escalates about this new place.  So, let's look out for the features and facilities that make it the talk of the tourists-
Scuba Diving, Freedivers, discovery dives for first-timers to professionals are planed to give a fuller experience. 
Individuals will be accompanied by instructors and initial basic training will be provided. Probably, you will have to gain a certificate before diving.
The already pro- divers can enjoy the depths of water with their friends accompanied and instructors sideways.
Most Importantly, your entire experience gets recorded with 56 underwater cameras.
Cherry on the cake, your loved ones can watch you live through viewing windows and monitors.
Facilities, Location?
14 million litres of water 
State of the Art Water Purification
Deep Dive Dubai is located in Nad Al Sheba. It's a 15-minute ride to Downtown Dubai and 25 minutes from Dubai International Airport.
Indeed, it is an ideal location for intentional tourists to reach.
Soon you will be able to enjoy it as it is mentioned that bookings shall start soon.
You can visit the site whenever it begins. However, the deepest swimming pool in Dubai cost isn't clear yet. It might be mentioned to those who enquire through their enquiry section.
Before that, check the terms and conditions-
Terms and Conditions- 
Age Criteria- above 10 years ( Parental/ guardian consent is necessary)
No pre-medical records indicating restrictions on scuba diving 
For Divers with certification only 
The depth of dive varies in the level of certification.
(Probably, you will have to gain a certificate before diving.)
Now you know, where is the deepest swimming pool in the world.  It's in Dubai! 
It seems like an interesting experience to dive into the water world. It is an attempt by Dubai to increase its tourism altering its dependence on crude oil sales.
Hopefully, this shall turn out to be an amazing experience for all the visitors. 
Also Read- Hindustan ka Dil Dekho! Aao Ek bar fir Madhya Pradesh Dekho!