Uttarakhand Land Law : Future Benefits Of Land Law
UTTARAKHAND an Indian state located in the North-Western part of the country. It is covered with a beautiful white line of the Himalayas. Moreover, enriched with biodiversity, wildlife, potential resources, and peace. Its eye-catching beauty attracts tourists, trekkers & travelers throughout the year from the whole world. Nowadays, Uttarakhand is in breaking news for the appointment of a new CM within 4months. Apart from this, another eye-catching news on social media is the demand of native people for Uttarakhand Land Law.
Instagram pages like @lati_art, @eUttaranchal &, etc are fueling the movement with various innovative posters and mottos.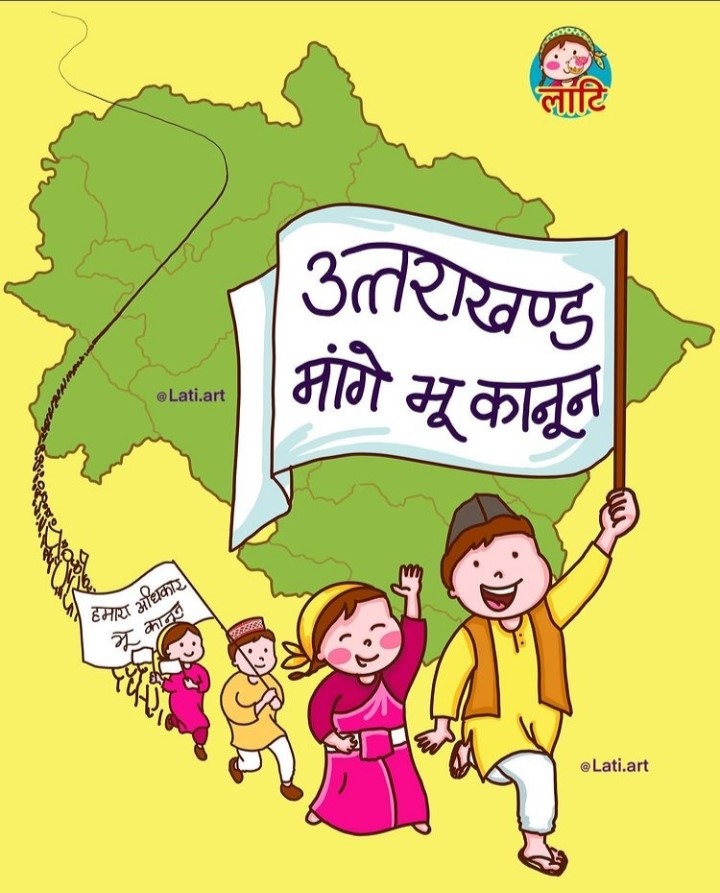 What is Land Law?
Land law is basically a form of law that ensures governing real property.Mainly minerals right, water rights and deals with land rights, etc. It consists of various sets of rules that somehow favor cultural, financial, educational growth. But also ensures the protection of resources by enhancing the vegetation. Hence, improves natural recreation sites also.
Uttarakhand and Land Law :
It was already in implementation back then in 2003. Earlier, outsiders were allowed to buy 500 sq.m of land for residential purposes. This was further modified and reduced to 250sq.m under the governance of BC Khanduri. On  10th may,2007 he approved an amendment draft in the Land Reforms Act 2003 that allow tenure to buy 250sq.m of agricultural land for residential purposes.
But later on got further modified under The Land Ceiling Act. In accordance with it Chief Justice Barin Ghosh and Justice UC Dhyani said that 12.5acres of land can be purchased by the citizen of India throughout the country including Uttarakhand.
Benefits of Land Law if implemented :
Prevent desertion.
Helps to promote agriculture.
Might help in conserving & promoting culture.
It will be helpful in creating start-up opportunities for the youth of the state
It will be helpful in reducing crimes.
Nutshell :
In a nutshell, it can be concluded that Land Law should be implemented for better development of the state and people. To prevent desertion and overcome increasing unemployment it can be proved beneficial.