India's Olympics journey: Earth on heaven, as India gets seven
All's Well That Ends Well is true for India's Olympics Journey. Neeraj Chopra bagging gold for India brings an end to India's representation in Olympics 2020.
 While Mirabai commenced the journey of silver, Neeraj Chopra and Bajrang Punia registered victories for India in the last games.
Tokyo Olympics 2020: An end with a new beginning for Indian's Olympic Journey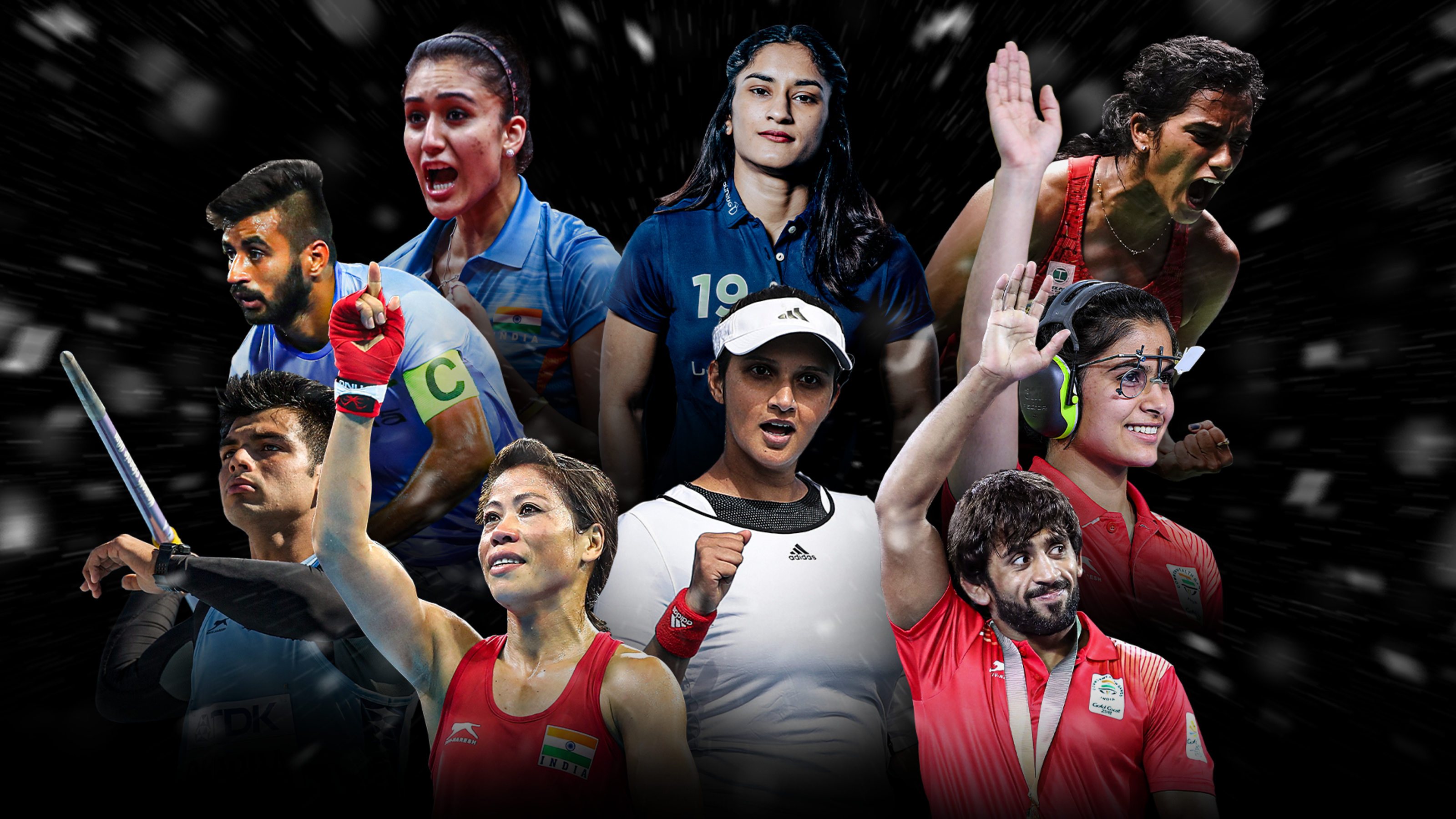 In total, 7 medals registered India on 48th spot among the top 100.
Gold 

Silver 

 Bronze 
Tokyo Olympics 2020 marks the end of its journey. Indian athletes' spectacular performances have broken records. Surely, India's Olympic Journey witnessed ups and downs throughout the Olympics. Overall, India's performance has uplifted this year. 
All athletes fought their best to win. 
Olympics2020, Indian athletes won over the wait of years and created history for India. Undoubtedly, India competed itself and shined out brighter than the previous years. 
Historic moments that contributed to India's Olympic Journey
So, the Victories and the historic moment of the Tokyo Olympics run as follows-
7 August
Neeraj Chopra- Men's Javelin Throw 
Neeraj Chopra won gold for India with an 87.58 Javelin Throw.
Historic Moments
India won its first gold medal of the Tokyo 2020 Olympics with the victory of Neeraj Chopra. 
 India was waiting for 125 years to bring gold to Athletics. Finally, Neeraj Chopra with his spectacular performance brought an end to the wait of more than 10 decades. 
6 August 
Bajrang Punia-Wrestling- Men's Freestyle-65Kg 
While the historic moment of Gold was celebrated throughout the country.
Bajrang Punia booked bronze for India in wrestling. 
Historic Moment 
Bajrang Punia is the only Indian wrestler to win 3 medals at World Wrestling Championships. 
5 August 
Ravi Kumar Dahiya- Wrestling- Men's Freestyle 57 Kg 
Ravi Kumar Dahiya wore silver after an impressive victory in wrestling. 
Historic Moment 
Ravi Dahia became the second Indian to win a silver medal for India in Wrestling.
5 August
Indian Hockey Team- Men's Tournament 
Indian Hockey team achieved Bronze. 
Historic Moment 
Indian Hockey team against Germany winning brought an end to the wait of 41 years. 
Entire India shook to tears as its National sports gained its momentum back with a Bronze.
India last won hockey in 1980.
4 August 
Lovlina Borgohain- Women's Welterweight event
Lovlina Borogohain, an Indian boxer won a Bronze medal. As she represented India in the Boxing Olympics. 
Historic Moment 
With her Bronze win, she became the third Indian boxer to win a medal at Olympics.
1 August
PV Sindhu- Badminton- Women's Single 
PV Sindhu recorded a bronze medal in Badminton. Pusarla Venkata Sindhu registered herself in history with her iconic win.
Historic Moment 
PV Sindhu became the first woman to continuously win at 2 Olympics in Women's Singles Badminton.
24 July 
Mirabai Chanu- Women's Weightlifting- 49 Kg 
Mirabai Chanu lifted 202 Kg to bring the first medal for India. Resulting, She was the first Indian Athlete to bring news of victory from the Tokyo 2020 Olympics. She earned silver in Weightlifting with a remark of 202 Kg.
Historic Moment 
Mirabai Chanu Saikhom became the second only woman to win a medal in Weightlifting for India. 
Historic Moments of India's Olympics Journey  (Special Mention)
The special mention is for all the players who represented India. Ups and downs are part of the games. This will never impact the pride and efforts of the players contributed to India's Olympic Journey.
Aditi Ashok– Golf- Women's Individual
Aditi Ashok, the Indian golf player proved to be one of the strongest performers throughout. She was second continuously. 
Unfortunately, on the last day, the fourth position took her dreams of winning the medal. 
Despite that, she won millions of hearts with her performance. Surely, the medal will be hers the next time.
Indian Hockey Women's Team 
Indian Hockey Teams outshined this year. Both women's and men's teams made it to the semi-finals. Yet, the medal couldn't be secured by the Women's team.
However, that cannot be anywhere compared with the pride that the entire Women's Hockey team has brought to India. 
4x400m Men's Relay Team
Another remarkable performance broke Asian Record in the relay race. The team achieved a mark of area best 3:00.25.
Although, the team missed on the medal but brought a record-breaking moment home. 
Manu Bhaker- Women's 10m air pistol 
Manu Bhaker scored an iconic mark. Still, she couldn't bring the medal home because of a technical failure. Her pistol broke and its repair took 6 minutes. These 6 minutes became the reason for the loss of scores to be in the top 3.
Despite all this, She secured a position in the top 12.
Undoubtedly, These victories and losses are the roadmap to other historic wins for India. Indeed, every athlete is a winner. Every sport came as a moment of history and pride for India with athletes' iconic performances.
Also Read: Tokyo Olympics 2020: Names list of the Indian athletes representing India