India's rank in Global Hunger Index
The worldwide-welthungerhilfe–global hunger index (GHI) 2021 was released on Tuesday and found India slip to 101st position among 116 countries. The previous year also India ranked 96th which was low. Thus, making a huge fall every year.
The global hunger index is computed using four indicators. These are- Undernourishment, Wasting, Child stunting, Mortality.
The GHI ranks countries on a 100 point scale. Zero is the best score, and 100 is the worst. The components are:
Undernourishment- The proportion of undernourished people as a percentage of the population.
Wasting- low weight for their heights, reflecting acute under-nutrition.
Stunting- low height for their age, reflecting chronic under-malnutrition.
Mortality- the mortality rate of children under the age of five.
What's eating you?
We have to ask ourselves a question that are we moving towards safer nourishment for all? The GHI report clearly says no. We are not yet able to Eradicate all forms of deficiencies, and the major deficiencies include lack of nutrients(vitamins and minerals), underweight, obesity, etc.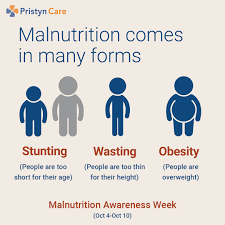 Majors to control global hunger
As we know, India is the biggest exporter of rice and grain in the world but still, our rank is so worse in GHI? The reason is that we are lacking nutritional value in our food intake. As our meal got stuck to some ultra-processed food and fast food these days. Basically, food security is not enough criterion for healthy living.So what we primarily require is an adequate amount of nutritious food. Hence, making nutritional security essential in the first place.  Studies show that most Indian women are anemic. In fact, they are not even getting proper nutrition which during infancy, serves to major deficiency diseases. Improving nutritional status will certainly enhance the child's nutritional health.
Measure to ensure Nutritional security
To ensure nutritional content in rice and cereals, we can grow Fortified rice. Fortified rice is a gamechanger against malnutrition. Another major step we can take in strengthening nutrient content is Biofortification. Moreover better use and expenditure on preventive health care, which includes the availability of safe drinking water, proper sanitation, and sufficient food for all should be monitored timely. If only these factors are taken care of, India could achieve the SDG zero hunger goal.
What else can we do to reduce hunger issues?
India will need to do something drastic to overcome this troubling hunger issue. Some minute changes in our daily lifestyle could take us a step ahead in fighting hunger. For instance, the addition of animal protein, more diversified food, and nutritional breakfast component in our food could help us achieve a better diet because "now" is the time to adopt new changes to our lifestyle.
In addition to forming and initiating new schemes and policies, the government can work on strengthening the existing Scheme like – Mid Day meal schemes POSHAN-2.0, ICD. All in all, the government should ensure the effective implementation of these policies and Schemes.
Also read Post-Covid Recovery: Here's a sample diet and tips for boosting immunity